The best Kitchen Knives reviews are always subjective and mine is based on my own experiences. I will add more kitchen knives reviews in the near future.
Steak knife | Carving knife | Chef's Knife | Bread knife | Santuko knife | Utility knife | Utility knife# 2 |Paring knife |Kitchen-shears |Cleaver |Boning knife |Cheese set |Honing steel |
I love to work in my own kitchen. Every day is a big joy, preparing the food for my family. In the morning I ask myself what will be the menu for today?. Preparing the menu is so much more fun using the best kitchen knives. Over the years I have collected the best kitchen knives which suits me the most. I read a lot of best kitchen knives reviews and sometimes I followed there advices. Mostly I was happy with my purchase and sometimes I was a little disappointed but that's life.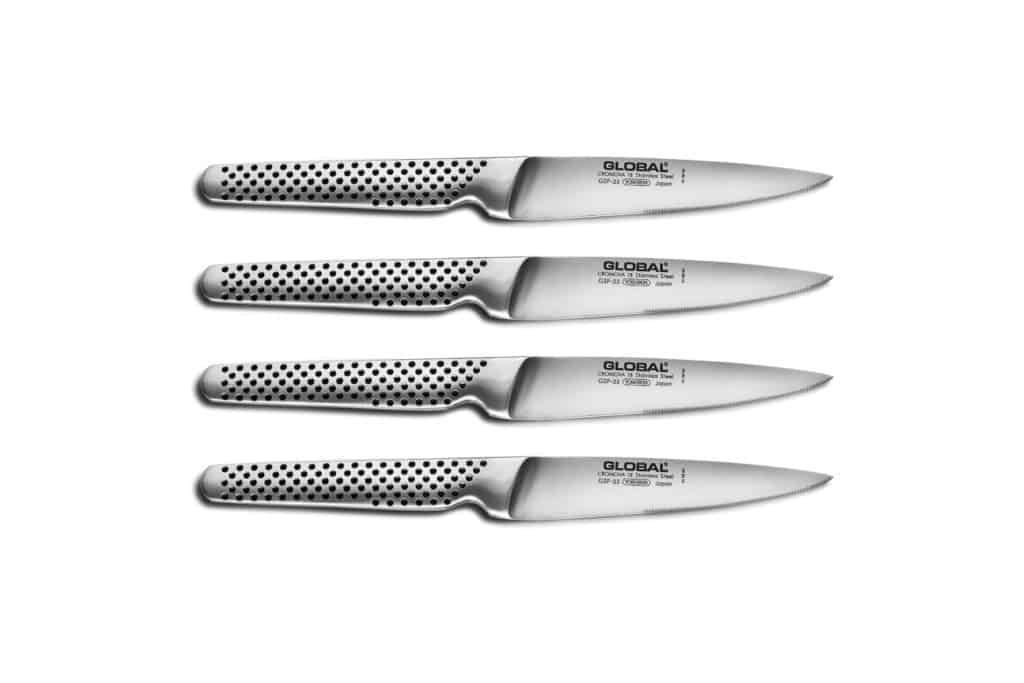 Steak knife set
GLOBAL 4 PC. STEAK KNIFE SET
8.6 inches long including handle
Eating your steak will be a feast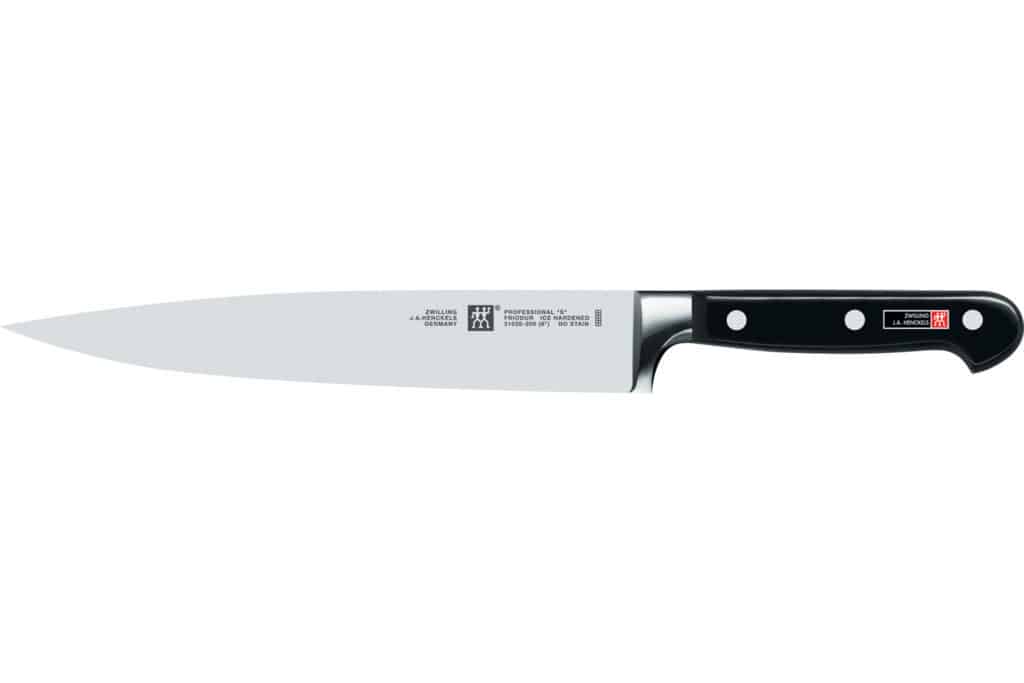 Carving knife
Zwilling Pro S 8 inch carving knife
FRIODUR blade is harder and sharper
Using this knife gives you a Pro feeling
Chef's knife
Zwilling Pro S 8 inch Chef's Knife
Chopping, slicing and dicing.
Your NO # 1 in your kitchen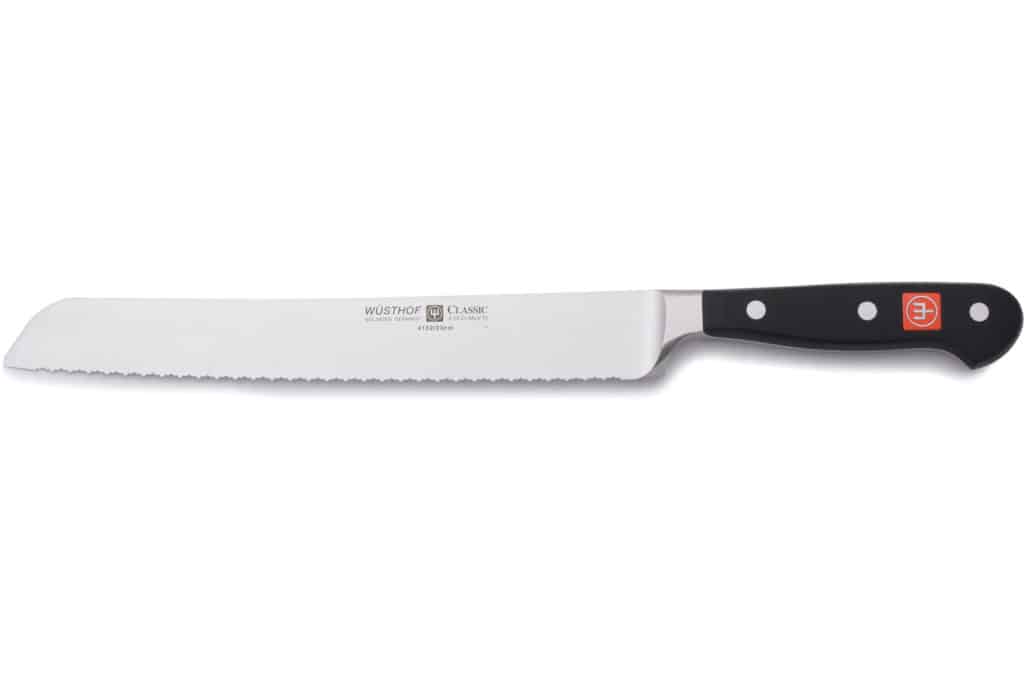 Bread knife
The Wüsthof Classic Ikon 9 inch
A new blade edge that lets you slice bread smoothly
A must have for your knives set
Santuko Knife
Global 5 1/4 Inch santoku knife
general purpose knife for slicing and dicing
Great for chopping vegetables
Utility knife
Global 6 inch serrated utility knife
perfect for cutting fruit, tomatoes and bread
making a club sandwich will be an easy job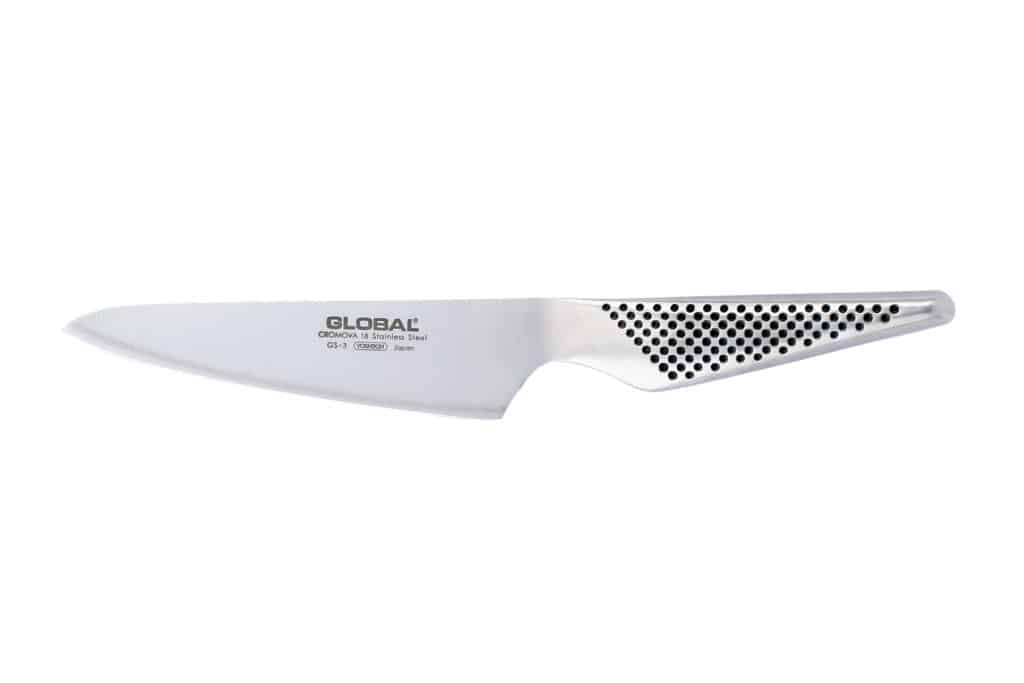 Utility knife # 2
Global 5 inch chef's utility knife
This small knife will do almost every job
precise work will never be that easy
Paring knife
Zwilling Pro 4 inch paring knife
Curved bolster for precision, safety and comfort
Start cutting vegetables and make you salad
Kitchen shears
ZWILLING KITCHEN SHEARS
Snipping herbs or safely opening packages.
These shears are up to the task
Cleaver
Wüsthof Classic 8 inch cleaver
Chop roast chickens or a rack of ribs
Due to his weight (810 grams) chopping is so easy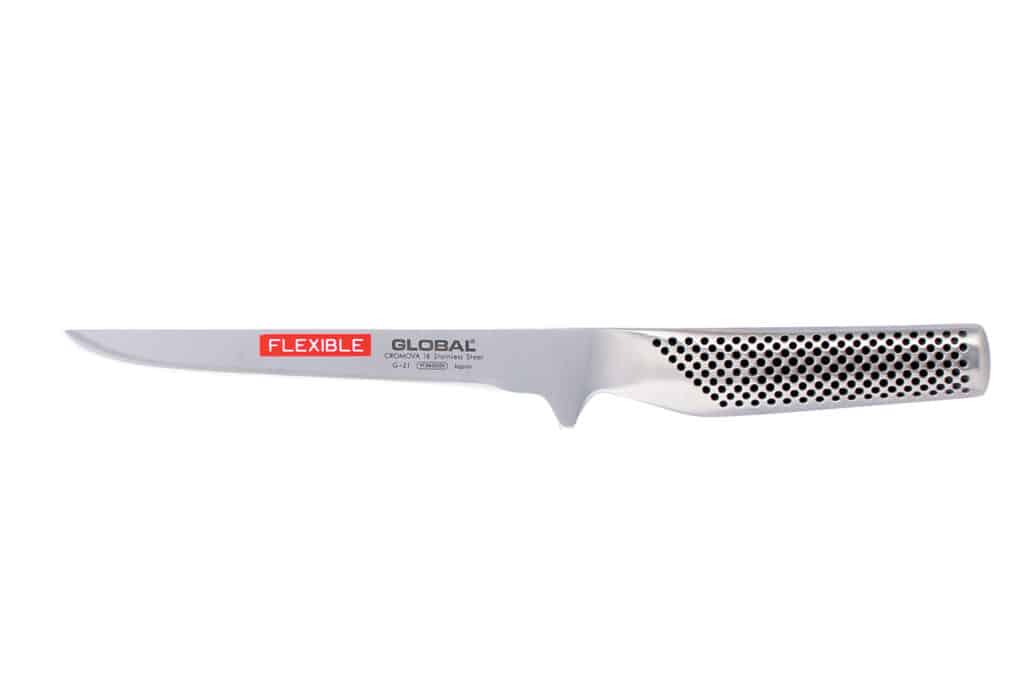 Boning knife
Global 6 1/4 inch flexible boning knife
the flexible blade
A tool for the more adventurous chef.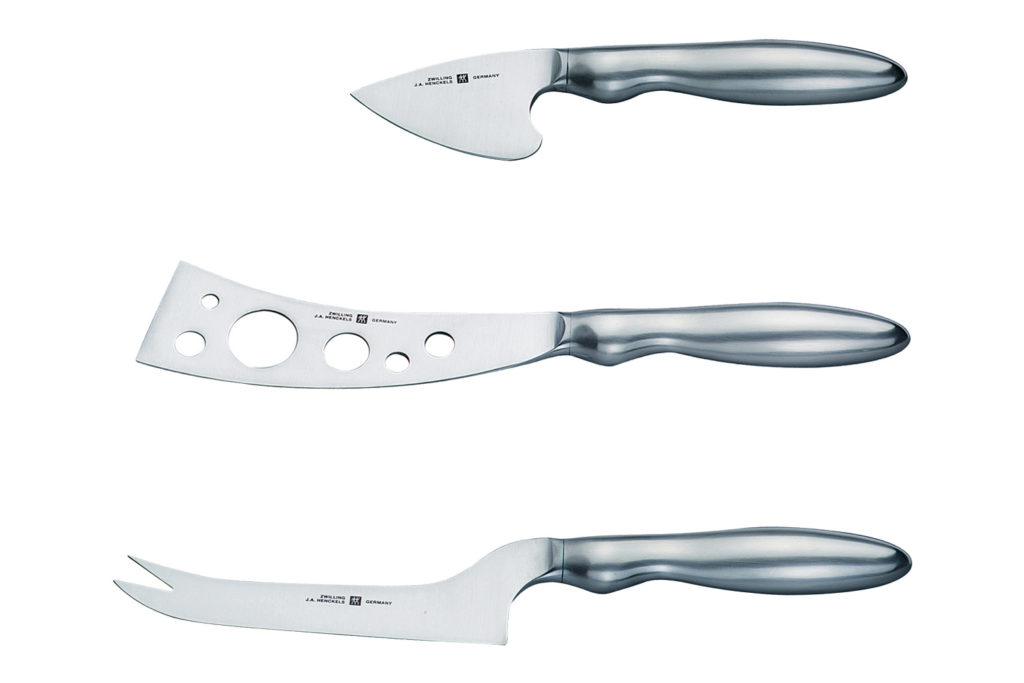 Cheese set
Zwillingen 3 pcs knife set
Perfect blades for every style of cheese.
After a perfect dinner serve all kinds of cheese with these cheese knives
honing steel
Sharpening steel
A few strokes of both sides of the knife will do the job
Hands in the air and steel the show honing your knife