This coffeeblog tells you everything about coffee with the best reviews
In the last decades a lot has changed in the coffee world. Before 1986 coffee culture was rather dull. 
In cafe's or restaurants you were able to order a decent cup of coffee. Espresso or cappuccino from a nice Italian coffee machine was the only way to have a nice cup of coffee.
At home the majority drank their "filter coffee". The only happy moment during preparing the "filter coffee" was the moment when hot  water drops  felt on the ground coffee. The smell was delicious but the taste of the "filter coffee" was horrible.
Of course the 'happy few' had their espresso machine at home but it was always a messy business.
1986 was the turning point in the coffee culture.
Nespresso came with a hug breakthrough.
Building on the earlier work of Luiggi Bezzera, who first invented the espresso machine in the early 1900s, a new system was developed that would allow anybody to craft, and enjoy, a perfect Italian espresso: the world's first portioned coffee system.
The Nespresso changed the coffee culture completely. A aluminium cup stuffed with top quality coffee. Just put it in a special developed machine, push the button and voila…….. there it is your superb cup of coffee.
Internet made it so easy to order the cups in different flavours. It all was a revolutionary development which changed the coffee culture completely 
For years their formula was protected but since several years the coffee cup market is completely open and you will find affordable cups in every corner of the world. However the taste of the original Nespresso cups are still from an exceptional level.
The trend now a days is that more sophisticated espresso machines are more price friendly  and for that reason affordable for more and more people. 
The word Barista comes from Italian, where it means a male or female "bartender" who typically works behind a counter, serving hot drinks.Did you know there are even Barista courses you can take to become a master in serving Espresso and other hot drinks.
Another reason for writing this blog is that all over the world we are not speaking the same coffee language. To give you an idea; once I ordered a doppio in Belgium, the waitress did not understand the word doppio, so I said a double espresso. The result was that I received two single espresso….An other mistake is that they serve a cappuccino with whipped cream instead of steamed milk. 
I hope that my blog will bring more clearness and maybe the same enthusiasm for coffee as I have.
The Rich history of Coffee
Coffee grown worldwide can trace its heritage back centuries to the ancient coffee forests on the Ethiopian plateau. There, legend says the goat herder Kaldi first discovered the potential of these beloved beans.
The story goes that  Kaldi discovered coffee after he noticed that after eating the berries from a certain tree, his goats became so energetic that they did not want to sleep at night. 
Kaldi reported his findings to the abbot of the local monastery, who made a drink with the berries and found that it kept him alert through the long hours of evening prayer. The abbot shared his discovery with the other monks at the monastery, and knowledge of the energizing berries began to spread.
As word moved east and coffee reached the Arabian peninsula, it began a journey which would bring these beans across the globe.
Coffee cultivation and trade began on the Arabian Peninsula.  By the 15th century, coffee was being grown in the Yemeni district of Arabia and by the 16th century it was known in Persia, Egypt, Syria, and Turkey.
Coffee was not only enjoyed in homes, but also in the many public coffee houses — called qahveh khaneh — which began to appear in cities across the Near East. The popularity of the coffee houses was unequaled and people frequented them for all kinds of social activity. 
Not only did the patrons drink coffee and engage in conversation, but they also listened to music, watched performers, played chess and kept current on the news.  Coffee houses quickly became such an important center for the exchange of information that they were often referred to as "Schools of the Wise."
With thousands of pilgrims visiting the holy city of Mecca each year from all over the world, knowledge of this "wine of Araby" began to spread. 
European travelers to the Near East brought back stories of an unusual dark black beverage. By the 17th century, coffee had made its way to Europe and was becoming popular across the continent. 
Some people reacted to this new beverage with suspicion or fear, calling it the "bitter invention of Satan." The local clergy condemned coffee when it came to Venice in 1615. The controversy was so great that Pope Clement VIII was asked to intervene. He decided to taste the beverage for himself before making a decision, and found the drink so satisfying that he gave it papal approval.
Despite such controversy, coffee houses were quickly becoming centers of social activity and communication in the major cities of England, Austria, France, Germany and Holland. In England "penny universities" sprang up, so called because for the price of a penny one could purchase a cup of coffee and engage in stimulating conversation.  
Coffee began to replace the common breakfast drink beverages of the time — beer and wine. Those who drank coffee instead of alcohol began the day alert and energized, and not surprisingly, the quality of their work was greatly improved. (We like to think of this a precursor to the modern office coffee service.)
By the mid-17th century, there were over 300 coffee houses in London, many of which attracted like-minded patrons, including merchants, shippers, brokers and artists.
Many businesses grew out of these specialized coffee houses. Lloyd's of London, for example, came into existence at the Edward Lloyd's Coffee House.
In 1714, the Mayor of Amsterdam Gerbrand Pancras Michielsz presented a gift of a young coffee plant to King Louis XIV of France. The King ordered it to be planted in the Royal Botanical Garden in Paris. In 1723, a young naval officer, Gabriel de Clieu obtained a seedling from the King's plant. Despite a challenging voyage — complete with horrendous weather, a saboteur who tried to destroy the seedling, and a pirate attack — he managed to transport it safely to Martinique.  
Once planted, the seedling not only thrived, but it's credited with the spread of over 18 million coffee trees on the island of Martinique in the next 50 years. Even more incredible is that this seedling was the parent of all coffee trees throughout the Caribbean, South and Central America.
The famed Brazilian coffee owes its existence to Francisco de Mello Palheta, who was sent by the emperor to French Guiana to get coffee seedlings. The French were not willing to share, but the French Governor's wife, captivated by his good looks, gave him a large bouquet of flowers before he left— buried inside were enough coffee seeds to begin what is today a billion-dollar industry.
Missionaries and travelers, traders and colonists continued to carry coffee seeds to new lands, and coffee trees were planted worldwide. Plantations were established in magnificent tropical forests and on rugged mountain highlands. Some crops flourished, while others were short-lived. New nations were established on coffee economies. Fortunes were made and lost. By the end of the 18th century, coffee had become one of the world's most profitable export crops. After crude oil, coffee is the most sought commodity in the world.
Where Do Coffee Beans Come From?
Coffee beans are harvested from trees grown in Africa, Asia, Indonesia, and Latin America. They grow at a range of elevations from near sea level (for example, on the island of Hawaii) to high in the Andes of Colombia and Peru in South America.
Some people are using the words coffee belt or the bean belt…. looking at the map you can see that the words are making sense.
this video will show you how coffee will be cultivated
All the credits goes to VanHoutte. Please visit their website and learn more about their great coffee 
First of all, there are 3 main types of coffee beans. The names of these coffee beans are Robusta, Liberica and Arabica. There are also sub-types of these beans. But these are the main bean types. These types of beans take on different flavors while they are being processed and harvested.
Liberica: Liberica is a low yield type of coffee compared to Arabica and Robusta.
Robusta: This type of coffee, which contains 2.5% more caffeine than other types, has a pretty strong taste.
Arabica: This coffee bean with low caffeine and a smoother taste is aromatic and delicious. 80% of the coffee in the world is produced from these types of beans.
Liberica :
It's a much larger plant/tree than other species, growing to 20m in height and producing coffee beans that are much larger than other varieties.
Liberica is the 3rd most popular coffee for drinking, accounting for 2% of the world's consumption behind the behemoths of Arabica (about 75%) and Robusta (about 20%).
About the taste  It's said to have a floral and fruity aroma, but when made into coffee, has a full-bodied, woody taste.
Robusta:
Robusta coffee is considered the more inferior choice compared to Arabica since it yields a strong, bitter, and harsh taste when roasted. Robusta beans contain twice as much caffeine as Arabica, and therefore are less vulnerable to diseases and pests since caffeine acts as a natural insecticide in the plant. Robusta beans can also stand up to harsher growing environments and lower altitudes, making it cheaper to produce and sell. Due to its low cost, most instant and ground coffee blends sold in grocery stores are made from Robusta beans.
Arabica:
When roasted, Arabica beans provide a sweet, yet soft taste with low acidity levels. These types of coffee beans needs a cool, subtropical climate where lots of sun, rich soil, and moisture are present, as a location in a high elevation. Since Arabica beans are difficult to grow and cultivate, they are more expensive compared to Robusta beans, and have a higher cost of production. Most Arabica beans are grown in Africa and Latin America.
One special coffee bean I will not withhold you. If you can try at least once in your lifetime:
Jamaican Blue Mountain coffee ( they say it's the best coffee in the world…. )but very expensive!
A perpetual mist hovers above the mountains in the eastern third of Jamaica, producing a blue haze that lends to their name. These mountains are wondrous in natural and historic ways, but they're also the home of the world's greatest coffee.
The coffee produced on the Blue Mountains is known to be herbal, floral, and whole-bodied, all while being evenly acidic. The nutty overtones are every bit as welcome as is the lack of bitterness. All of this adds up to what is known as one of the smoothest coffees in the world.
Check if you do not buy fake Blue Mountain coffee:
Look For The Seal Of Certification – the coffee industry board stamp is shown on all genuine Blue Mountain beans. It's a blue circle, inside is an image of a mountain, an island map, a barrel and coffee beans. This is certified by the Coffee Industry Board of Jamaica (CIB) so you can trust this stamp. 
It's well known that drinking too much coffee may cause some health issues. Multiple studies all over the world showing us that too much coffee say caffeine can provoke cardiac problems.
It is not only the amount of caffeine which is accountable, many people are using sugar in their coffee and we all know that sugar has a negative impact on your health.
For years I already eliminated the sugar in my coffee which contributed to the rich taste of coffee. So it's a win win situation after all.
Already in 1900 they were looking for a process to decaffeinate the coffee beans. 
The Roselius Process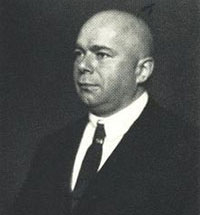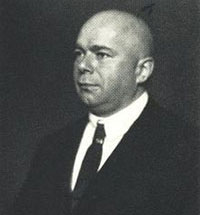 The first commercially successful decaffeination process was invented by the German coffee merchant Ludwig Roselius in 1903 and patented in 1906. Legend has it that his quest for decaffeinated coffee was motivated by the belief that excessive coffee drinking had poisoned his father.
The "Roslius Process" involved steaming coffee beans with a brine solution (i.e., water, saturated with salt) and then using the organic chemical compound benzene as a solvent to extract the caffeine. This process, however, is no longer used due to the fact that benzene is known to be a human carcinogen.
The Four Main Methods of Decaffeination Used Today
1) The Indirect–Solvent Based Process
In the indirect-solvent method the coffee beans are soaked in near boiling water for several hours, which extracts the caffeine as well as other flavor elements and oils from the beans.
The water is then separated and transferred to another tank where the beans are washed for about 10 hours with either methylene chloride or ethyl acetate. The molecules of the chemical solvent selectively bond with the molecules of caffeine and the resulting mixture is then heated to evaporate the solvent and caffeine.
Lastly, the beans are reintroduced to the liquid to reabsorb most of the coffee oils and flavor elements.
This method is very popular in Europe, especially in Germany, and primarily uses methylene chloride as solvent. Hence it's often referred to as "KVW Method" (short for: Kaffee Veredelugs Werk), "The European Method," "Methylene Chloride Method," or "Euro Prep."
2) The Direct–Solvent Based Process
In this method of decaffeination the beans are steamed for about 30 minutes in order to open their pores. Once the coffee beans are receptive to a solvent, they are repeatedly rinsed with either methylene chloride or ethyl acetate for about 10 hours to remove the caffeine. The caffeine-laden solvent is then drained away and the beans are steamed again to remove any residual solvent.
Most of the time the solvent of choice in this method is ethyl acetate, so you'll often see it referred to as "The Natural Decaffeination Method" or "The Ethyl Acetate Method."
Typically, if a process is not named for a decaffeinated coffee, it has been treated by either the direct or indirect solvent methods.
3) The Swiss Water Process (SWP)
AKA: SWP Method, Swiss Water Process, Activated Charcoal Decaffeination, Dihydro-oxide Process
The History
This chemical-free water decaffeination process was pioneered in Switzerland in 1933 and developed as a commercially viable method of decaffeination by Coffex S.A. in 1980. In 1988 the Swiss Water Method was finally introduced to the market and its facility is based near Vancouver, British Columbia, Canada.
Note that the Swiss Water Company's decaffeination facility is the only facility in the world certified organic by both OCIA and Aurora Certified Organic. In addition, they are also certified Kosher by the Kosher Overseers Association.
4) CO2 process
AKA: CO2 (or Carbon Dioxide ) Method, Liquid Carbon Dioxide Method, Supercritical Carbon Dioxide Method
The Carbon Dioxide (CO2) Method is the most recent method. It was developed by Kurt Zosel, a scientist of the Max Plank Institute, and uses liquid CO2 in place of chemical solvents. It acts selectively on the caffeine, i.e., it releases the alkaloid and nothing else.
In the CO2 decaffeination process, water soaked coffee beans are placed in a stainless steel container called the extraction vessel. The extractor is then sealed and liquid CO2 is forced into the coffee at pressures of 1,000 pounds per square inch to extract the caffeine.
The CO2 acts as the solvent to dissolve and draw the caffeine from the coffee beans, leaving the larger-molecule flavor components behind. The caffeine laden CO2 is then transferred to another container called the absorption chamber. Here the pressure is released and the CO2 returns to its gaseous state, leaving the caffeine behind. The caffeine free CO2 gas is pumped back into a pressurized container for reuse.
Because of its cost, this process is primarily used to decaffeinate large quantities of commercial-grade, less-exotic coffee found in grocery stores.
Why is it so Difficult to Make Good Decaf Coffee?
Let's start by stating a sad fact first: finding a good decaf coffee is the exception rather than the norm. The reason for this centers around two problems that are very difficult to overcome.
First, as we've already seen, the decaffeination process tends to damage many flavor compounds that contribute to the sensory character of roasted coffee.
Secondly, decaf coffees are notoriously difficult to roast. The reason for this is that decaffeinated, unroasted coffee beans start off almost brown in colour rather than green. This makes it difficult for the roasters to control them, since they respond inconsistently and exaggeratedly to heat applied to them during roasting. Furthermore, they have less bound moisture content, which causes them to roast faster. So, you dealing with an unroasted "green" bean that tends to roast darker and faster than un-decaffeinated beans.
But all is not lost. Given what we just learned we can use this information to ensure a better decaf experience. Overall the type of roast you buy is going to have more of an impact on the taste than the decaf method. Try to avoid any decaf coffees that are really dark and oily, for you certainly don't want to add the ravages of a very dark roast to the rigors of any decaffeination process.
As my wife drinks decaf for years now, she told me that in the past years there is an enormous improvement in the taste. She hardly recognize the taste differences between decaf vs caffeine.
To be honest she is a cappuccino lover and hot milk has an impact for the taste of course.
Coffee houses are not new, for centuries people like to drink their coffee with other people, have a chat a laugh and sharing the latest gossip.
As already explained the qahveh khaneh were the first public coffee houses.
English coffeehouses in the 17th and 18th centuries were public social places where men would meet for conversation and commerce. For the price of a penny, customers purchased a cup of coffee and admission. … Political groups frequently used coffeehouses as meeting places.
France did not stay behind. Coffee had been introduced to Paris in 1644, and in 1672 an Armenian from Smyrne (Western Armenia) called Pascal Rosée opened the first café in Paris on Place Saint-Germain, but the institution did not become successful until the opening of Café Procope in about 1689 in rue des Fossés-Saint-Germain, close to the Comédie-Française, which had just moved to that location. The café served coffee, tea, chocolate, liqueurs, ice cream and confiture in a luxurious setting.
My first visit to the famous bookstore in Manhattan was a real eye opener. Shopping for books and the same time having a cup of coffee in a cosy corner was a great experience. 
What's in a name and pick your choice